Post by : Steph O'Flynn | Post on : February 9, 2020 at 11:02 pm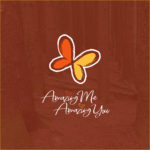 In this first Podcast Steph starts to share what she has been learning and practicing since 2005 when she was first introduced to the concept of creating a loving relationship with herself.
The key question explored in this Podcast is 'How is my relationship with myself?'.  To help us answer this question we begin the practice of compassionate self observation in the three areas of our thoughts, our feelings and our actions.
Towards the end of the Podcast, Steph shares a personal story of grief and love that was transformational for her and which helped her understand how disconnected she was in the relationship with herself and helped her begin her unexpected and incredible journey of self-discovery.