Post by : Steph O'Flynn | Post on : April 22, 2021 at 10:03 pm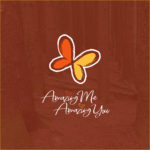 In this conversation, Steph speaks with the wonderfully talented Emily Nayhree Dawson, @emilynayhreedawson, an Irish original art & fashion designer.
Emily shares her extraordinary story from growing up in inner city Dublin, painting on the walls of her mobile home in the Dublin mountains, living in abandoned buildings, to becoming a celebrated fashion designer featuring in New York fashion week, and having 10 shows in America in the last couple of years.
As a teenager Emily always felt she was very different and because of that she kept her voice to herself because she didn't know how to express who she was. That was until she went to art college and began to connect with like-minded people.
Steph and Emily speak about the power of honest and authentic communication in their relationships.  They also speak about their experiences of practising softening their relationship with themselves while Emily shares how she has always found it easy to be strong and hard to be soft.  Emily shares the words of wisdom she would now say to her younger self, words of love and faith.
This is an incredible story of creativity, resilience and overcoming adversity. This is Emily's story.