Post by : Steph O'Flynn | Post on : March 18, 2021 at 3:10 pm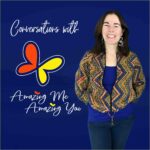 In this heart-to-heart conversation, Steph and Lucy share some of the incredibly challenging and also life-changing lessons they have learned and continue to practice, on their journey to living more consciously, following the Relationship Studies programme they both completed in UCC.   Both Steph and Lucy are parents of 4 children and they began their studies hoping to learn how to be 'better' parents. Instead they began the painful and illuminating journey of discovering the often harsh relationship they had with themselves, which has ultimately led to a softness and a kindness in all their relationships.
As parents, they share how it can be really hard to carve out time for ourselves but when we do and when we prioritise our own wellbeing, the whole family benefits.  They share how the challenges of parenting continue to change as their children grow up and how choosing to parent with trust instead of fear is an ongoing practice.  Also they find the practice of separating a person from their behaviour an incredible positive practice that can still be hugely challenging.
They speak about the self-care practices they have in their own lives, including journalling, self-observation and paying attention to their breath as well as trusting how their body is feeling.  They are also both huge fans of the 'Artist's Way' written by Julia Cameron, that guides and supports its readers in rediscovering their creativity.
Lucy Wolfe @lucywolfesleep is a sleep consultant, a co-creational parent and relationship mentor and author www.sleepmatters.ie/books.