Post by : Steph O'Flynn | Post on : March 10, 2021 at 10:30 pm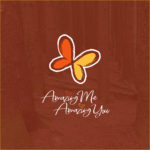 In this heart-warming conversation, Steph and the fabulous Deirdre Loughlin @good_mind_psychology, discuss the practice of living more authentically through self-awareness and the benefits of becoming familiar with our core values,  including creativity, integrity and balance. Deirdre is a mental health educator, podcaster and life coach.  Deirdre encourages anyone with mental health concerns to create safety for themselves, through the support of others. She shares how finding the therapist that suits you, with whom you feel safe, seen and heard without judgement can be life-changing.
Deirdre describes her personal practices that support her in looking after her own mental health.  As an advocate of Dr Martin Seligman, one of the founders of Positive Psychology, Deirdre describes learned helplessness together with learned optimism and how she believes common sense is a skill we can all develop.  Finally, Steph and Deirdre share their own experiences in practising self-compassion, self-forgiveness and their unexpected shocking experiences of self-observation.
Deirdre's passion for mental health education and her respect and compassion for anyone with mental health concerns is palpable in her every word. I loved every minute of our conversation.