Post by : Steph O'Flynn | Post on : July 29, 2020 at 10:43 pm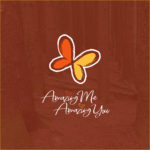 In this the first 'Conversations with Amazing Me Amazing You' Podcast, Steph invites Val of @yogaandval to share her personal journey back to self love.    Val describes how the ending of a relationship and the time she had during the covid-19 quarantine provided her with a wonderful opportunity for self-reflection.  Through the support of counselling and a life-coach, Val began to explore the relationship with herself and began to once again listen and trust her intuition.  Val describes how she had to overcome her fear of being hurt and how much learning there is in fear and feeling all our feelings.
Val and Steph share their love of journaling, visualisation and self-observation as some of the wonderful self-healing practices we can have in our lives.
This is a heart-felt, honest and inspiring conversation between two practitioners in wellness, self-healing and yoga.